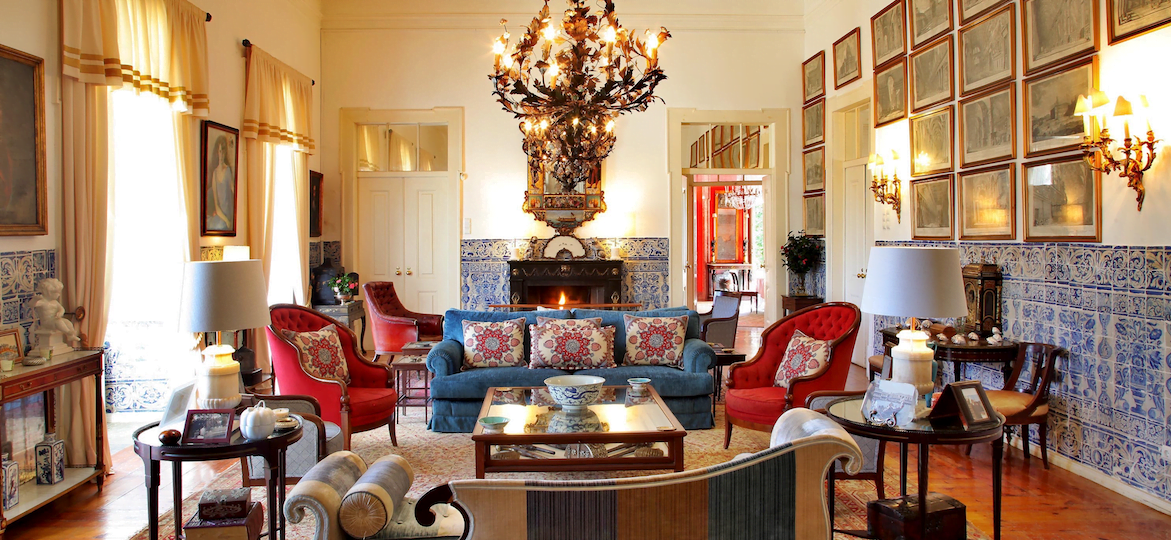 LUNCH WITH THE COUNTESS AT HER ESTATE IN SINTRA
Quinta da Piedade can be found in a hilltop of Sintra and is a property filled with history and stories. The chapel was built in the 16th century and praises Nossa Senhora da Piedade, who is worshiped every September honouring the emblematic local festivities which attracted the aristocracy and even Monarchs. The interiors of the main house are sumptuous and filled with valuable decor pieces, family memorabilia and a cosy atmosphere.
This experience allows you to gain access to some of the most exclusive private properties in Sintra and you will be greeted by the Countess herself. Lunch is a 3-course traditional meal served in the oval dining room, where the cozy environment, the typical Portuguese flavors and and the Countess herself will warm up your heart.
Before or after lunch you will also have the opportunity to wander in the backyard, where romantic gardens, an old concert hall adorned with beautiful sculptures, a greenhouse with incredible tiles form an idyllic setting that will send you on a journey back in time.