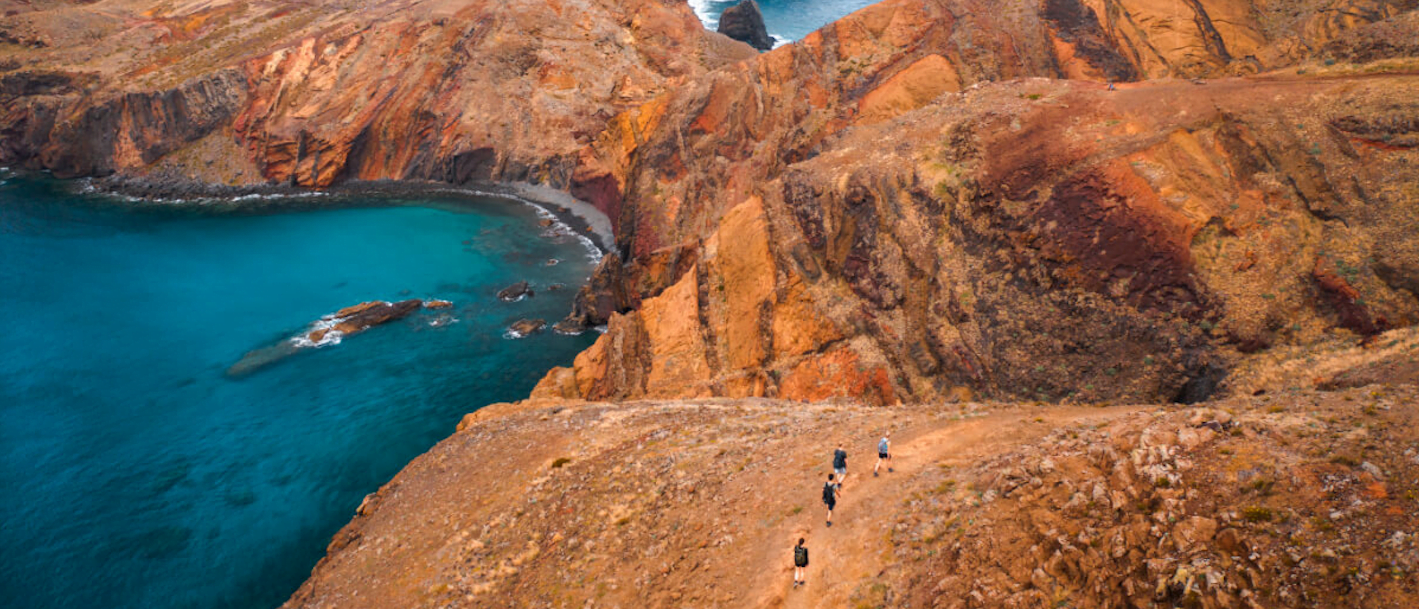 FROM PONTA DE SÃO LOURENÇO TO THE BAY OF FUNCHAL
Start this experience with a guided hike along Vereda de São Lourenço, a linear path that leads to the western tip of the island where the scenery is completely different from the one you'll find in the rest of Madeira. Here the warm colours of the soil and the rocks contrast with the blue ocean that embraces the base of the cliffs.
The Natural Reserve of Ponta de São Lourenço is part of Madeira's Natural Park and we challenge you to do the hike all the way to the westernmost viewpoint, from which you'll have amazing panoramic views: to one side you'll spot the Desert Islands and to the opposite one the island of Porto Santo.
Then get on board of a luxury yacht to return to Funchal. Along the way explore the hidden beaches and bays, where you can go for a dip in the ocean and try some snorkeling, enjoy a delicious lunch prepared by a chef and even spot whales and dolphins which live in these waters all year round. There's no wonder why!