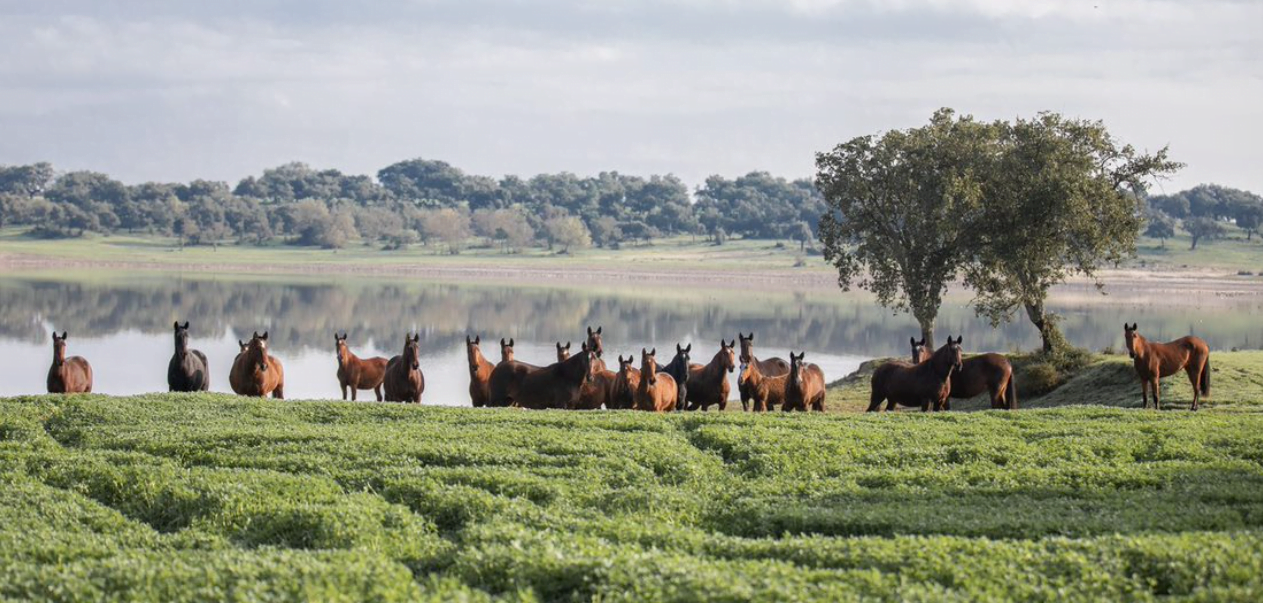 Ribatejo is a sub-region located about 80 km north of Lisbon and an area of the country where traditions have been carefully and proudly preserved, such as fishing, horse farming, winemaking, cattle breeding and agriculture, which explains the close connection to the land.
It's quite hard to believe that within just over an hour drive from the hustle and bustle of the city, you get to be immersed in the purest of nature, where birds chirping are the natural alarm clock. We suggest a true immersion with the landscape formed by the Tagus river, the green pastures and the golden fields to really take it all in.
Start with a cruise along the calm water of the river to admire the traditional riverbank houses and to do birdwatching in the largest center of migratory birds in all Europe. Apart from the birds, there are wild horses and bulls which graze in the margins or in the islets and sometimes bathe in the river. Then it's time to sit at the table where the local campinos go and taste the flavours of Ribatejo in a typical restaurant built on stilts right on the river bank. Later on head to one of the largest wine producing farms of Ribatejo fora jeep ride through the property, a equestrian baptism with "Pure Lusitano Horses" and a top wine tasting paired with local treats.